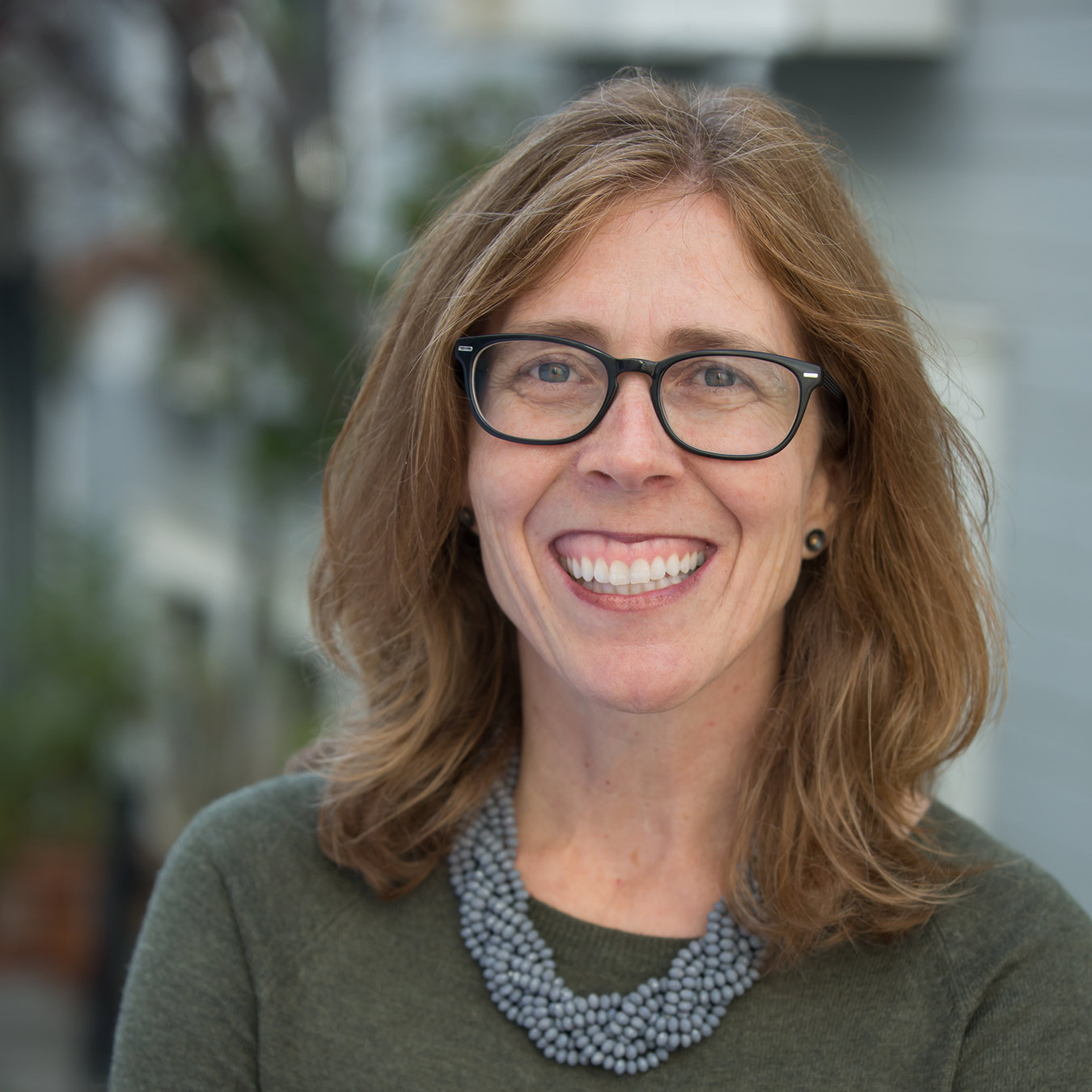 Betsy Merzenich
Senior Director
My role at Hirsch:
I partner with philanthropists to invest and build real change that is driven by community insight and leadership. I match big-picture thinking with pragmatic and results-driven implementation, provide leadership to launch exciting public-private partnerships, and craft powerful grantmaking portfolios — all to create transformative community impact.
My journey to Hirsch: 
I am a proud San Francisco native who grew up in the City's vibrant and diverse communities and public schools. Prior to joining the Hirsch team in 2012, I spent twenty years in the fields of education, youth development, organizational training and philanthropy. In all of these settings, a deep commitment to racial equity and social justice drove my work to transform schools, organizations and systems to better serve their communities. I hold an M.A. in Education from Stanford University and a B.A. in Government from Cornell University.
What inspires my work:
Twenty years of experience in schools and nonprofits inspire my lifelong mission of service. The perseverance and struggle of my students and their families in response to structural barriers due to their race, immigrant status and poverty have informed and motivated my career. I feel privileged to partner closely with philanthropists, nonprofit organizations, and public sector leaders who are deeply committed to collaborating with local communities to address inequities. Working together, I believe we can remove barriers, scale solutions and transform our communities.
In my free time:
I serve on the boards of the Oakland Public Education Fund and She the People, a national organization elevating the political power of women of color.  I live in Oakland with my son and husband, a high school teacher at Oakland Technical High School, and my oldest is away at college. In my free time you will find me hiking trails in the East Bay, volunteering for political causes, enjoying the company of friends, or curled up with a good book.