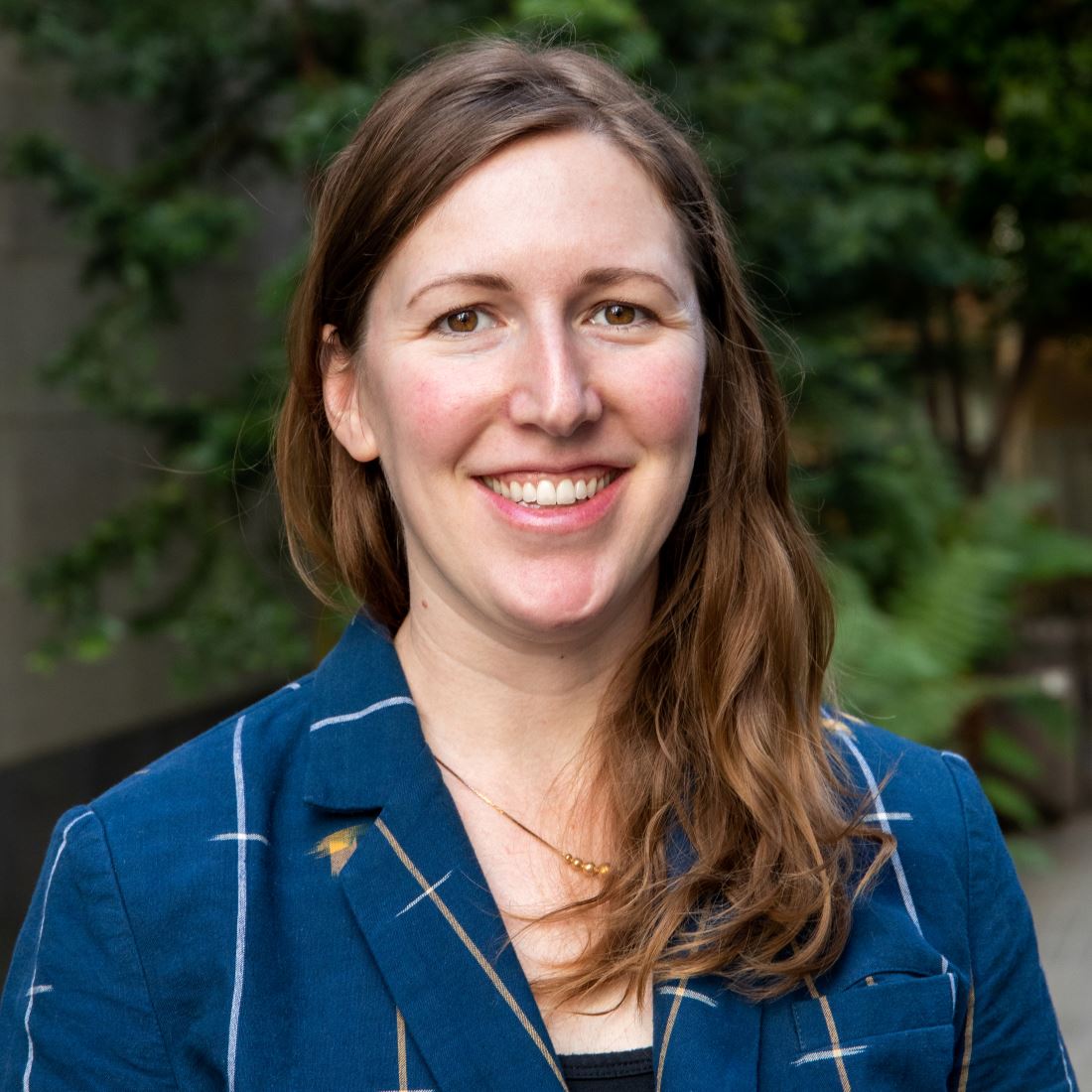 Allison Domicone
Director
My role at Hirsch:
Since joining Hirsch Philanthropy Partners in 2015, I have worked with philanthropists to develop high-impact grantmaking strategies and design programs in a broad range of areas, including democracy, aging, and leadership development. I am particularly interested in effective philanthropy that centers racial and social justice and advances big-picture policy and structural changes. 
My journey to Hirsch: 
Prior to my career in philanthropy, I worked in nonprofit fundraising, programs, and policy for a variety of tech and international nonprofits. As Director of Development at Akili Dada, a Kenya-based women's leadership incubator, I realized the importance of investing in the people who are closest to the problems that we're trying to solve. At Creative Commons and Common Crawl, two technology-related nonprofits working to build a globally-accessible public commons of knowledge and culture, I learned to never let up on advocating for a more democratic and inclusive world. 
While in graduate school at UC Berkeley's Goldman School of Public Policy, I became interested in the power of philanthropy to shape public policy and drive community change. I explored that interest through research and consulting projects with the U.S. Department of Agriculture, the Lawyers' Committee for Civil Rights, and the Northern California Collaborative for Immigrant Justice.
What inspires my work:
Anyone who knows me well is aware that I'm a huge advocate for older adults and building a culture that supports and celebrates aging. I am a proud board member of the Community Living Campaign, a San Francisco nonprofit that supports older adults and people with disabilities to age and thrive in their communities. I also serve on the design team for Aging Intersections, a new funder network focused on equity and aging in the Bay Area. I participated in the Justice Funders Harmony Initiative to deepen my commitment to racial and social justice in philanthropy, and I previously served as Co-Chair of the Bay Area chapter of Emerging Practitioners in Philanthropy. 
In my free time:
I am frequently found hiking in Redwood Regional Park, baking pies, and taking in the magic of a live performance at one of the Bay Area's many incredible arts institutions.