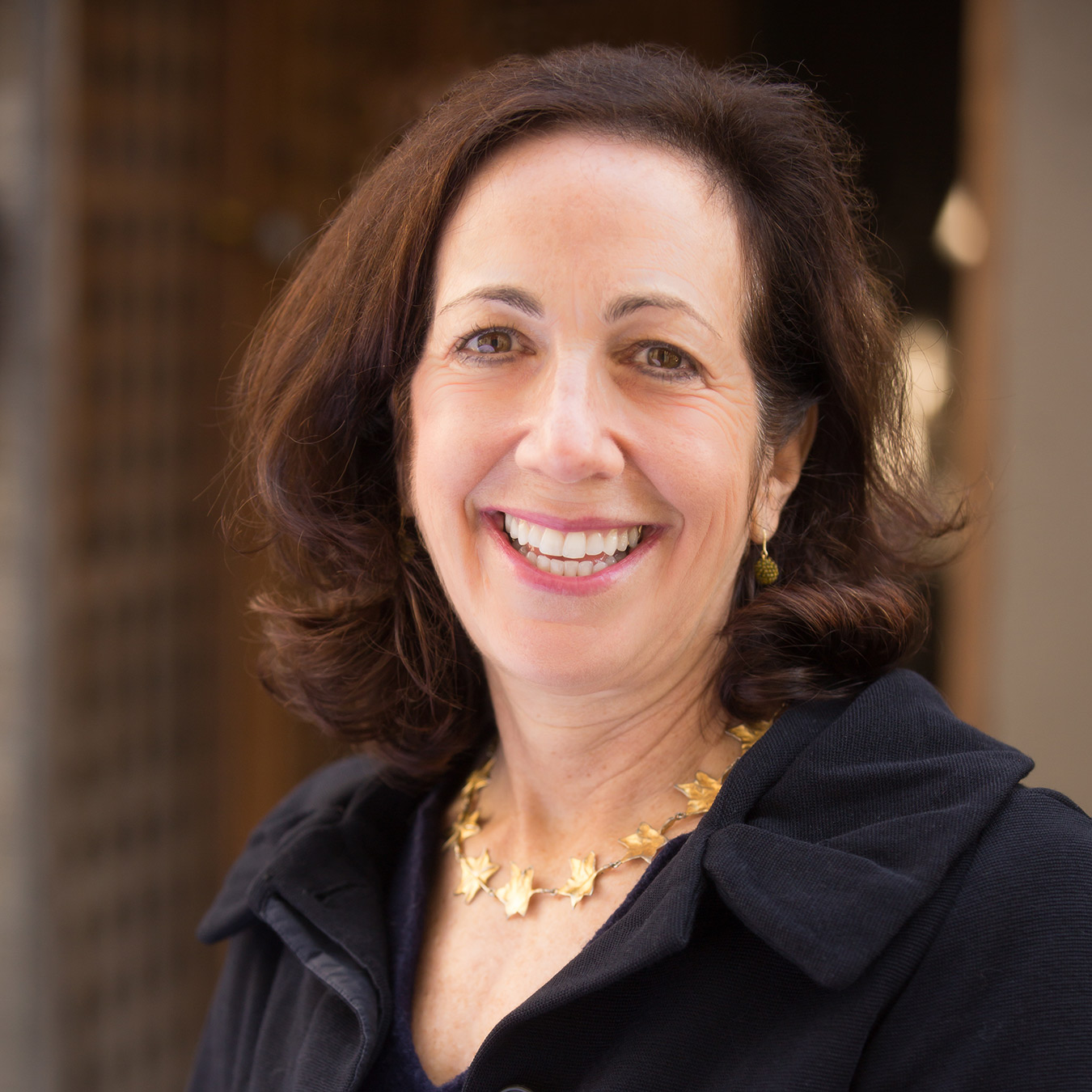 Susan Mayer Hirsch
Chief Executive Officer and Founder
My role at Hirsch:
When I founded Hirsch Philanthropy Partners twenty years ago, the field of philanthropic advising was still nascent so I took a big risk starting my own firm. I knew with my experience and the right team, we could innovate effective and collaborative ways for individuals, families, and foundations to tackle complex social challenges that are not solved overnight with a quick fix. In partnership with exceptional philanthropists, we've been advancing economic equity, re-envisioning education, expanding access to parks and open space, creating more democratic communities, and shoring up the public sector ever since. 
I guide philanthropists and our team to think bigger and bolder – to continually imagine new possibilities that create lasting impact. Our hallmark remains partnering with individuals and families to develop a vision and custom programs that bring the vision to life, including public-private partnerships that are often a game changer for communities.
My journey to founding Hirsch:
Before launching Hirsch, I was founding Executive Director of the Mimi and Peter Haas Fund, where I set up a new philanthropic model to expand early childhood education. My previous experience across the private, nonprofit and public sectors continues to inform our boundary-expanding perspective about how to make lasting philanthropic change. 
I was previously Bay Area Executive Director of Strive for Five, a national campaign to promote community volunteerism and charitable giving, and a public affairs strategist for McKesson where I advised senior management for the nation's oldest health care company on business, community, and political issues. While earning a B.A. in International Economics and Russian from The George Washington University, I served as an aide to U.S. Senator Henry Jackson (D-Washington) and later worked for the indispensable think tank the Council on Foreign Relations.
I'm proud to serve on the Board of Directors for the Center for Investigative Reporting, the Advisory Committee of the UCSF Memory & Aging Center, and as a board member and officer of several foundations. I'm also active in numerous national philanthropic networks. 
What inspires my work:
No matter how great the challenges may seem, I remain optimistic and passionate about the transformation that happens when we partner with extraordinary leaders and organizations solving our toughest problems. I wake up every day inspired by the bold generosity of philanthropists who are committed to improving our communities and by our talented and creative Hirsch team. I have a deep curiousity about the state of our world, and am fearless and driven when it comes to increasing fairness and opportunities for everyone. Ultimately, what motivates me is building relationships with people by listening, learning, and problem solving together. I'm known for bringing together the best and brightest ideas and people, asking interesting questions as the most effective way to gain new insight and innovate, and never giving up.
In my free time:
I grew up on the East Coast and have loved every minute of being a longtime San Franciscan. In my free time, my wife Susan and I (yes we're the Susans!) enjoy the inspiration of Bay Area arts and live music, hiking in our beautiful open spaces, shopping at farmer's markets, and cooking and eating at local restaurants while thinking about our next meal. I love to spend time connecting with our large group of family and friends and traveling across the U.S. and the world. I listen to a constant stream of podcasts that illuminate world affairs from different angles and inform fascinating discussions about social and political issues of the day.
I enjoy adventures with my two grown kids and their families – and of course watching my young and very amusing granddaughter Madeleine grow into her own person.