Creating a Groundbreaking Legacy: Hardly Strictly Bluegrass
Creating a Groundbreaking Legacy: Hardly Strictly Bluegrass
Dream Up a Musical Gift to San Francisco
In 2001, legendary San Francisco philanthropist, private equity investor, and avid banjo player Warren Hellman dreamed of sharing a passion for bluegrass with his beloved city.  What started as an idea for a free, all-ages, outdoor "Strictly Bluegrass" festival in iconic Golden Gate Park evolved to include other styles of eclectic music, becoming the cultural institution known today as "Hardly Strictly Bluegrass." Each October, an estimated 750,000 people from across the Bay Area and beyond descend on Speedway Meadows – now named Hellman Hollow – for a celebratory, one-of-a-kind, three-day festival with upwards of 80 live performances across six stages.
"This is the great gift of Warren Hellman, the one and only, to not only the City of San Francisco, but the world of music." — San Francisco Chronicle
The Hardly Strictly Bluegrass (HSB) mission is to foster joy, creativity, freedom and peace, mutual respect and collaboration, and spiritual community. The festival strives to spark new musical ideas, promote up and coming artists, and create a protected haven where all people can share in the universal language of music. After Warren's death in 2011, his family continued this beautiful legacy by supporting the annual free festival and ultimately transitioning it to the Hellman Foundation; the Foundation builds equity and opportunity in the San Francisco Bay Area and is staffed and run by Hirsch Philanthropy Partners.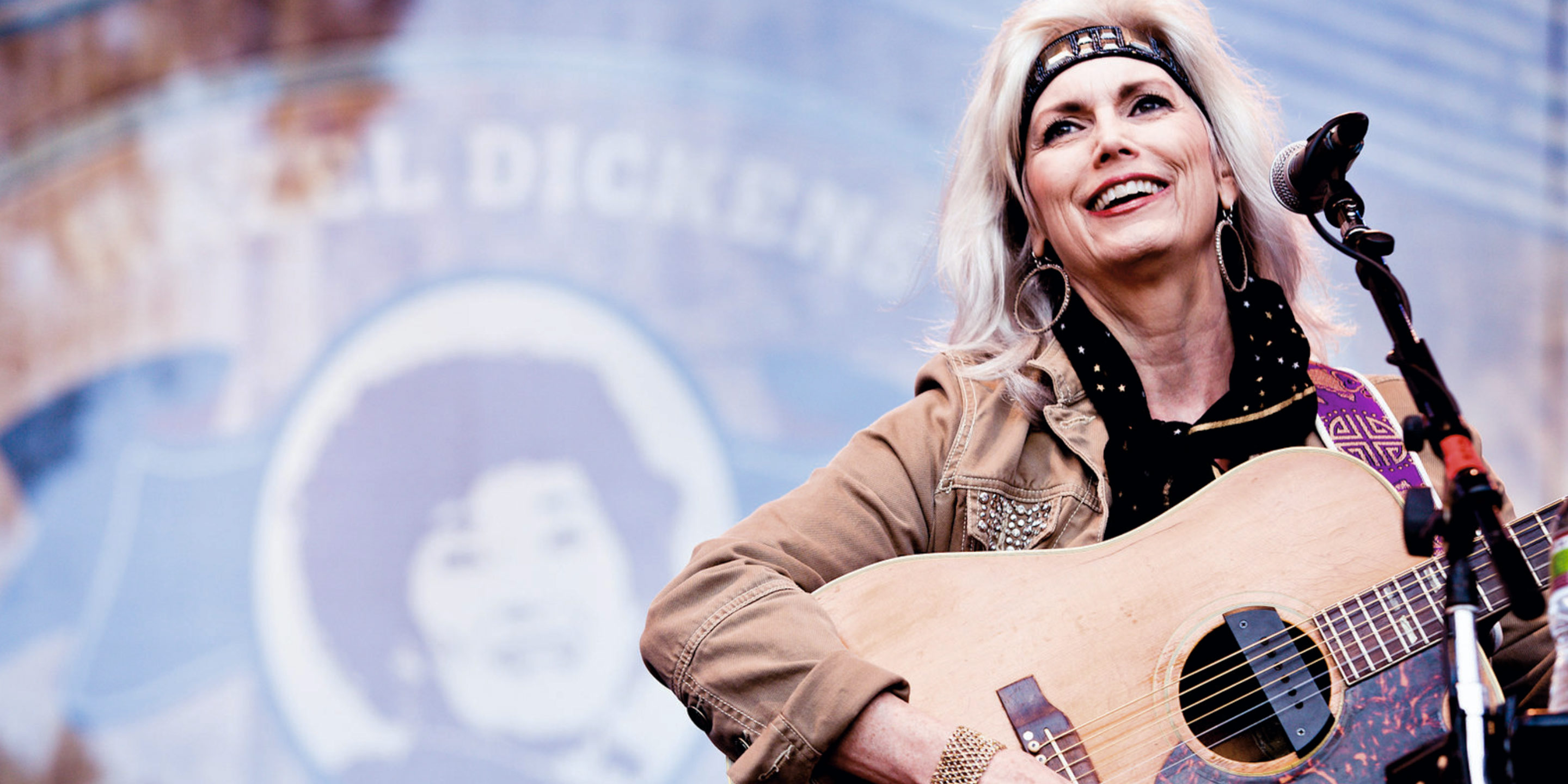 Emmylou Harris performing at Hardly Strictly Bluegrass in Golden Gate Park, San Francisco CA, October 2011 ©Charlie Homo Photography
Preserve and Honor a Generous Vision
Our firm's role has shifted over time as the event has grown in size and scope. In the early years, when it was Warren's passion project, we helped him navigate the politics and bureaucracies involved with producing a large event, leveraging our relationships across the public sector. Once the festival transitioned to an official program of the Hellman Foundation, we took on a much larger role, creating organizational, governance, and leadership structures, overseeing external communications, and planning for the future as the next generation of the Hellman family gets more closely involved. Together with the Foundation's Board of Directors, we ensure that Hardly Strictly Bluegrass honors and preserves Warren's sincere and generous vision.  
"Things You Must Do In The Bay Area Before You Die: Hardly Strictly Bluegrass" — SF Gate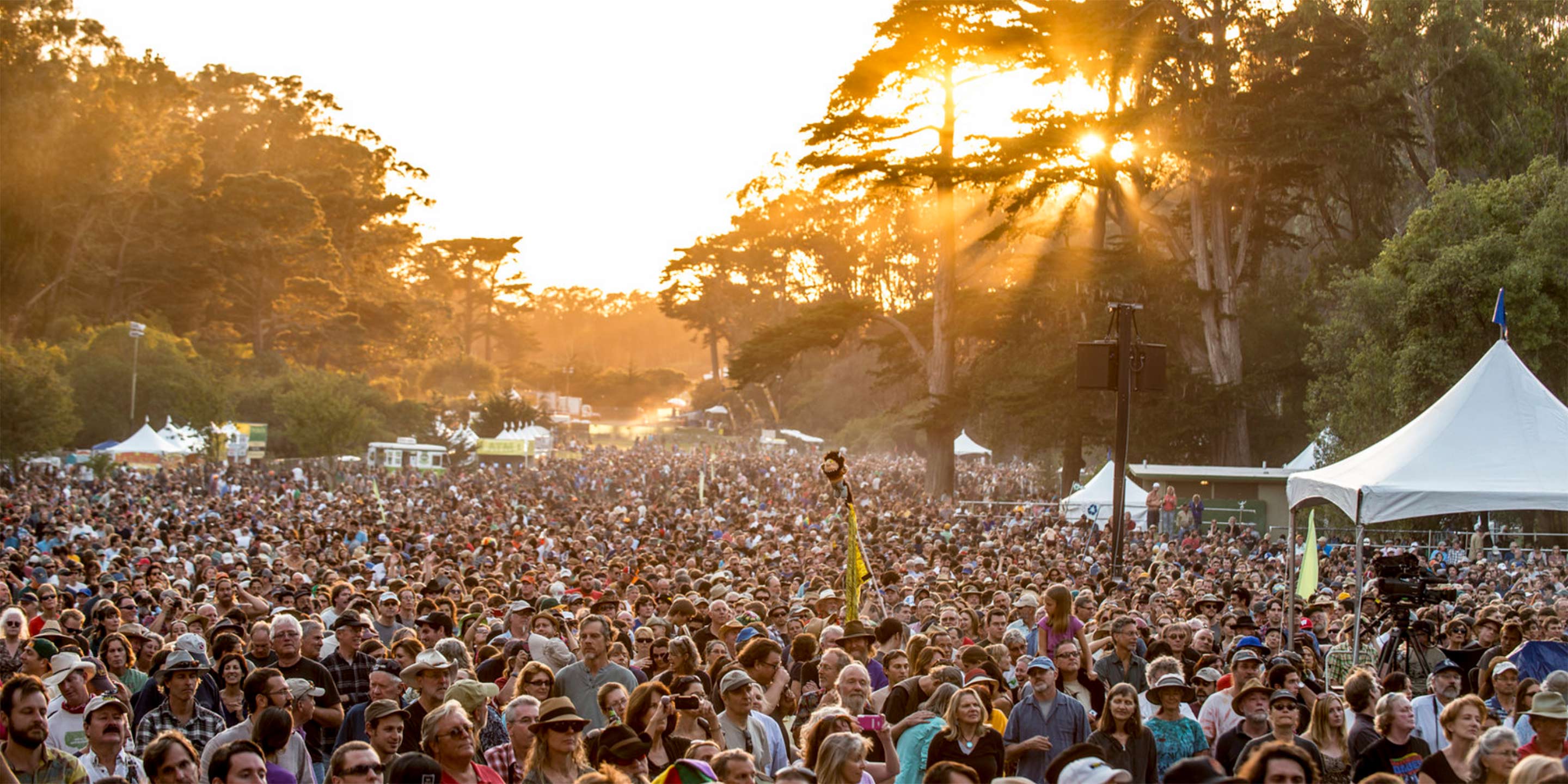 Hardly Strictly Bluegrass in Golden Gate Park, San Francisco, CA October 4, 2013 ©Jay Blakesberg
Build Community Through Art and Culture
Music is a universal art form, bringing people of all backgrounds together, bridging differences, and building tolerance in an increasingly divided time. Music inspires an understanding of history, places, and cultures, and Hardly Strictly Bluegrass opens that experience to everyone – regardless of income, race, or religion.
The festival celebrates the talents of both established and up-and-coming artists, and respects the hardworking crews behind the scenes. Musicians appreciate the non-commercial nature of the experience – there are never corporate sponsors –  and opportunities to meet and perform with one another. The programming offers a remarkable sampling of sounds from notable and inspiring musicians, and the Bay Area waits with anticipation for the release of the annual line-up. It is a true community event with people flocking to the park to listen, dance, and sing together, creating a model of engagement for other events across the country. Warren Hellman believed in the power of the arts to connect diverse communities, and we are proud that HSB continues to advance these values.
In Focus
Always pushing the envelope on what's possible, Warren saw an opportunity to connect music with his decades-long work championing school kids and public education. He created a special youth concert at Hardly Strictly Bluegrass, and for 11 years San Francisco Unified School District 6th graders were bussed to Golden Gate Park to listen to roots music. More recently, HSB artists are making their music accessible by bringing their talents directly to public school sites. The partnership with the School District helps spark a love of music in students, inspiring the next generation of musicians, songwriters, and fans.
Header photo at top: Emmylou Harris & Rodney Crowell photographed at Hardly Strictly Bluegrass in Golden Gate Park in San Francisco, CA October 6, 2013 © Jay Blakesberg